Quick and Easy Guide to Relisting Items
Posted on Monday, December 5, 2022
Written by Van Guno
Do you have auction listings that went unsold? Relisting them is easy and can help increase the chances of selling them. Follow these steps and you can easily identify your unsold items to relist them again as either auction or store listings.
Step One: Go to the Selling Tab in Your Member's Area
Once you're on the Selling Tab, click the Closed/Sold button as seen below:
This link will take you to all of your items that have been closed, which includes both sold and unsold items.
Step Two: Use the Filter Options to Locate Your Unsold Items
By setting the filter option found on the top left part of the page, you may choose to only show any and all unsold items from your list of closed items as seen below: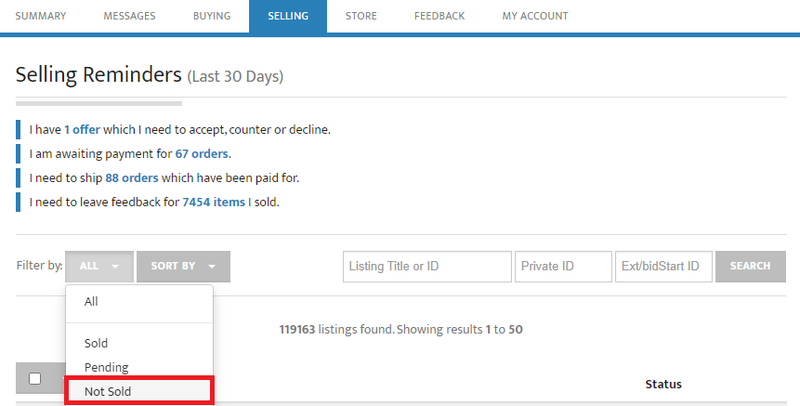 To further narrow down the list of unsold items that you want to relist, we may also use the filter options found at the bottom of the toolbar on the right of the page. You will be able to filter out categories of items, a specific price range, start and end times, and more. Once you've picked out your ideal filter settings, click the Search button as seen in the image below:

Step Three: Select the Listings You Want to Relist
Once you've narrowed down the list, you may then select the listings you want to relist by ticking the boxes on the left side of the listings: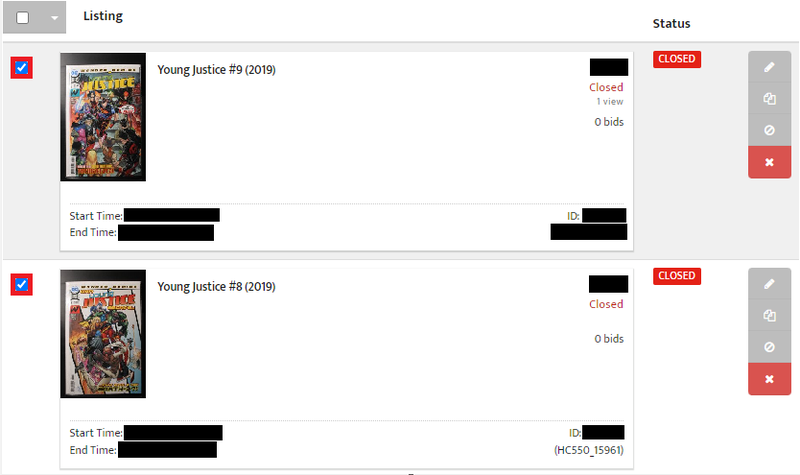 If you want to select all the listings covered by the search filters, you can also opt to use the tickbox at the top left of the list: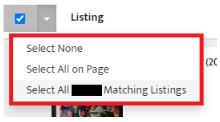 Step Four: Proceed to Relisting the Items
Once you've chosen the listings you want to relist, click the Relist button at the bottom of the page:

Once you do, a popup will appear where you can set the relisting settings that you prefer for your listings. You can choose a Listing Type between Auction and Store, when the relisted items will start, the duration of the listings, and any modifications to the price: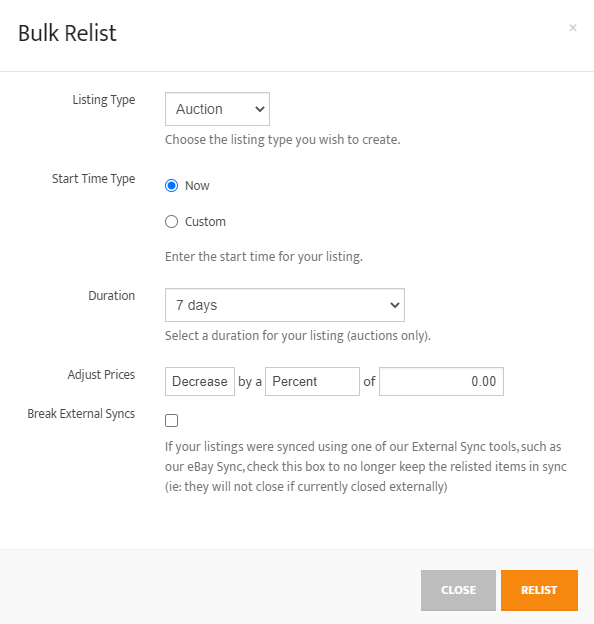 And there you have it, that's how you find your unsold listings and have them relisted. Have further questions? Reach out to the Seller Success team at support@hipecommerce.com