Home
›
Chatter
›
Stamp Reviews
Austria #1b - Forgery?
The stamp pictured above, to my eyes, appears to be a forgery. For comparison, see the following examples of what I believe to be authentic examples of Austria's first stamp series. The 2 Kreuzer stamp (the first one below) has been authenticated by an expert. Note the much sharper printing in the following three examples compared to the very muddled printing in the above example.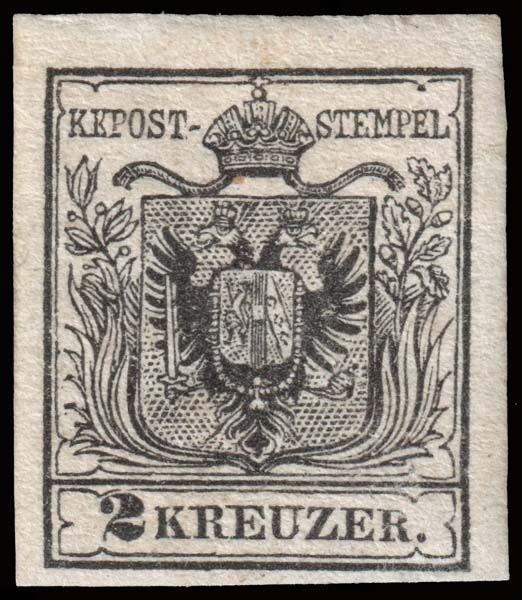 Another question that I have always had is color definitions. Scott lists the
#1
pictured first as being printed in yellow, orange (my pick), brown orange and cadmium yellow colors. If machine-made paper with Type III printing (two thinner lines around the bottom of the shield rather than one thicker line) then yellow ocher, golden yellow, mustard yellow and lemon yellow are also available as color choices. Yikes!
To me, yellow is the color of a ripe banana and orange is the color of a ripe orange. There are many issues that Scott lists as yellow that to me look much closer to orange. Do yellow printing ink pigments tend to age to a more orange-like color with time? Yellow by itself is a terrible color for a stamp because the contrast of this color is so poor against the background color of the paper.