Home
›
Questions
FDC?
I inherited albums labled FDC. The first 20 or so albums had actual FDCs in them. However sometime in the last decade my father began collecting and putting in albums labled FDC sheets, panes, strips, and plate blocks that came stamped by his local post office.
What are these really called? Are they FDCs?
Can you only get them stamped on the first day of issue?
Do they usually release stamps on a Sunday like the blueberries today?
I dont want to buy 3000 blueberries in a coil will they sell me strips of 10 or 20 af the post office or will I be forced to buy a coil of 3000 or wait for someone to began selling strips from those coils?
Finally here are a few pics of my dad's collection for those who inquired.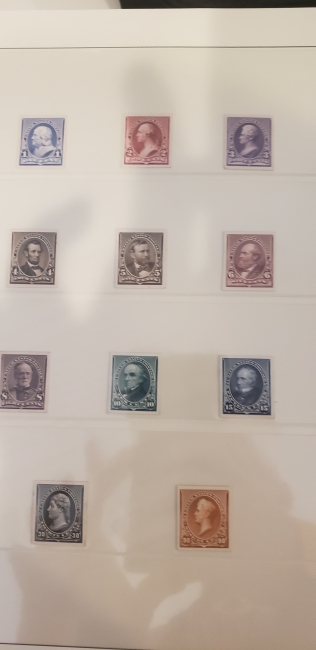 First 2 pages of his nearly complete ducks and some proofs I like a lot. Havent really cracked into his oldest books. Just bought a Scott # 67 to fill a gap so I will take some pics while I am in there.