Home
›
Chatter
›
Stamp Reviews
Accordions On Stamps
Coming from a mixed Polish & German heritage, I grew up being exposed to a lot of accordion music, and even took lessons for a time, as a kid. I still retain a fondness for the instrument, and even strap one on, now and again, and stumble through a few melodies.
Invented in 1829, in Vienna, the accordion has spread worldwide, finding its way into the musical culture of many different countries.
The Portuguese introduced the accordion to their colony of Cabo Verde, in an attempt to spread Western music styles to that land. Instead, Cabo Verdeans developed their own musical genre, called Funaná, marked by an up-tempo repititious accordion melody, accompanied by a metallic rhythm scraped out on a ferrinho (shown, in the sheet, being played by the gree-shirted lad).
Cape Verde, 1991, Scott
#613
, SW (StampWorld.com)
#623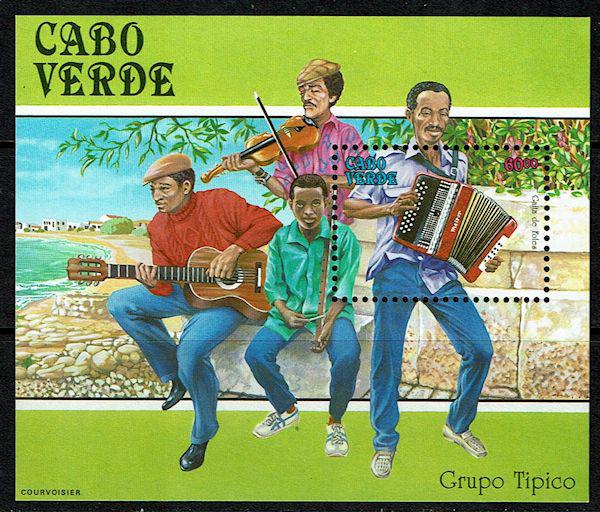 Perhaps the most notable practitioner of funaná, is Victor Tavares, better known as Bitori, seen in the video below, and with a Facebook page here:
https://www.facebook.com/BitoriMusic/