Home
›
Chatter
Just Got This Back from the Post Office
Went to check my mail at my PO Box today and was surprised to find this in my box: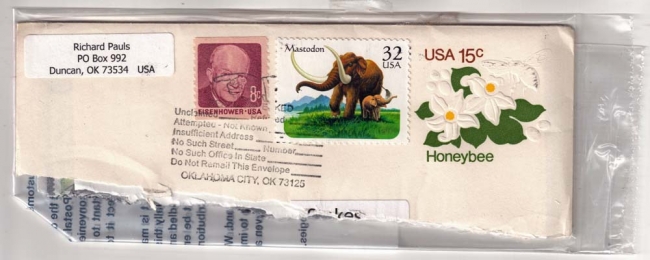 This order had been sent out about December 8 and I just got this back today. The buyer never did inquire about the order, and with many buyers never leaving feedback, it is impossible to tell if some orders have ever been received. Whatever sliced this envelope in half did an excellent job. All contents (thank you note, copy of invoice and even the stock card containing the stamps) was neatly sliced in half.
It has been many years since this has happened to me. Many hundreds of orders have gone out without issue, but not this one!
Anyway, the entire order including shipping was less than $3, so no big loss for me. The buyer will be getting a complete refund through PayPal.