Home
›
Chatter
Austrian 2021 Year Set
Our friend Scott Payton recently spent some time in Vienna and sent this wonderful momento. I opened it Wednesday morning as my special birthday treat, and thank you so much, Scott.
So here is the Austrian 2021 Year Set. It is presented in a tri-fold heavy gauge plastic holder with quality stock sheets and a guide in German and English. USPS has a very long way to go to even come close.
I don't have a working scanner yet, so I used my trusty-rusty phone. Forgive the glare.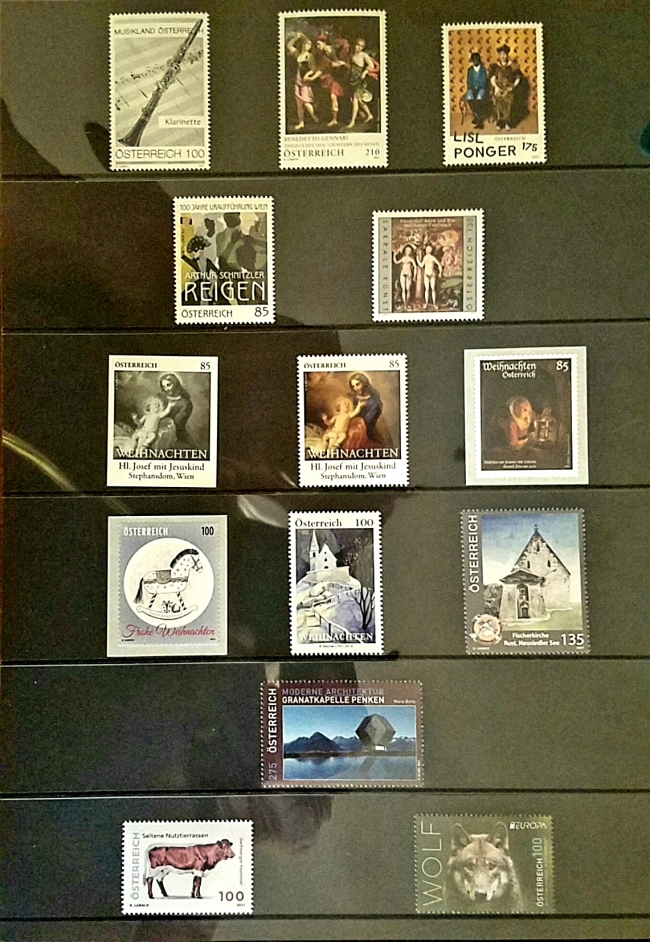 The Dominic Thiem stamp is made of tennis ball felt. The embroidered mask stamp is from FFP2 mask material. The winter mitten is of canvas. Again, Scott, your generosity is wonderful. Thank you very much.