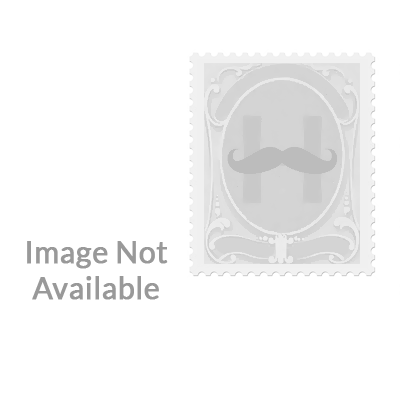 Albania Sc 205 var MNH. 1927 2f Zogu, Sheet Corner Block w/ Strong Ovpt Shift
Albania, Scott 205 variety, MNH. 1927 2f green & orange President Zogu, sheet corner block of 4 with strong shift of overprint, light toning mostly in selvage, otherwise F-VF ERROR. We Combine Shipping - Pay Only One Low Shipping Charge Per Order. View ... Read More
Item Specifics
Country

Albania

Catalog Number

205

Stamp Type

General Issue

Condition

Mint (NH)

Stamp Format

Block
Item Description
Albania, Scott 205 variety, MNH. 1927 2f green & orange President Zogu, sheet corner block of 4 with strong shift of overprint, light toning mostly in selvage, otherwise F-VF ERROR.

We Combine Shipping - Pay Only One Low Shipping
Charge Per Order.
View more great items
Seller Information
Seller

Varisell (4057)

Registered Since

09/20/2007

Feedback

100%

Store
Sales History
The listing has not been sold.
Item Location

California, United States

Ships To

Worldwide
Returns Accepted

Yes

Returns Policy

Any purchased item may be returned within 30 days for immediate refund.
Public Questions
There are no messages posted.
Listing viewed 15 times Listing watched by 0 users