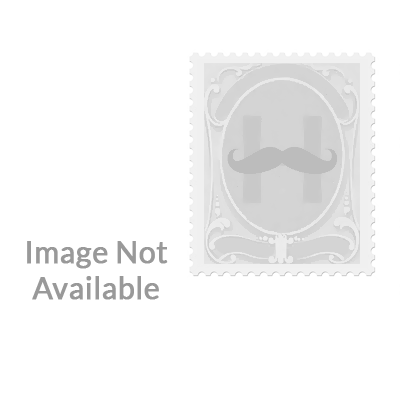 Italy Nisiro 8 used CV $19
$2.85 $3.80 Save 25%

Seller:
greenestamps (220496)
Sale Ends in: 1 day, 4h
This lot offered on hipstamp by EverGreene Stamps, Auburn, Washington, Tim Greene. My objective in selling stamps online is to get good stamps to my customers at the lowest possible cost. My prices are lower than nearly any other online seller; and I don' ... Read More
Item Specifics
Country

Italy

Condition

Used

Stamp Format

Single
Item Description
This lot offered on hipstamp by EverGreene Stamps, Auburn, Washington, Tim Greene. My objective in selling stamps online is to get good stamps to my customers at the lowest possible cost. My prices are lower than nearly any other online seller; and I don't make my money with inflated flat shipping charges. The large majority of my listings are without scans; it's simply not practical to make scans for every item I list. Effective June 2017, I only provide scans for small items with prices $10 or more. You are welcome to request scans of the items you are interested in, if there are only a few. Note, however, you can, within reason, return any small item you buy for a full refund, so you don't need to worry about getting stuck with stamps you are not happy with. I occasionally overlook a fault when preparing listings; but 99% of the stamps I offer will be acceptable to 99% of collectors. On the other hand, if you demand absolute perfection on every stamp you buy, then go to a dealer, look at the stamp, and pay full catalog value (or more) for it. If you are returning any items for any reason, please send me a message to let me know. And please include notes with the returned stamps telling why you are returning them. Bulky lots ("selections" or "collections") can not be returned unless the lot is grossly misdescribed. Unless you request otherwise, orders that will fit in a small or medium envelope will be shipped by regular first-class mail, without tracking. The shipping cost will be the actual cost of postage for first class mail; except shipping is free for orders of $20 or more within the USA or for orders of $30 or more from outside the US. If you want tracking or other special handling, you must request and pay for it. The cost of shipping for bulky lots like collections will be the actual shipping cost. Overseas customers are responsible for any customs fees that might be incurred on shipments to their countries. Note that small lots will be shipped in regular letter-size envelopes and will most likely not have to go through customs. Tim Greene APS 140148
Seller Information
Seller

greenestamps (220496)

Registered Since

02/11/2010

Feedback

99.9%

Store
Sales History
The listing has not been sold.
Item Location

Washington, United States

Ships To

United States, Australia, Canada, United Kingdom, Albania, Argentina, Armenia, Austria, Azerbaijan, Bahamas, Bahrain, Bangladesh, Barbados, Belarus, Belgium, Belize, Benin, Bermuda, Bhutan, Bolivia, Bosnia and Herzegowina, Botswana, Bouvet Island, Brazil, British Indian Ocean Territory, Brunei Darussalam, Bulgaria, Burkina Faso, Burma, Burundi, Cambodia, Cameroon, Cape Verde, Cayman Islands, Central African Republic, Chad, Chile, China, Christmas Island, Cocos (Keeling) Islands, Colombia, Comoros, Congo, Congo, the Democratic Republic, Cook Islands, Costa Rica, Cote d'Ivoire, Croatia, Cyprus, Czech Republic, Denmark, Djibouti, Dominica, Dominican Republic, East Timor, Ecuador, Egypt, El Salvador, Equatorial Guinea, Eritrea, Estonia, Ethiopia, Falkland Islands, Faroe Islands, Fiji, Finland, France, French Guiana, French Polynesia, French Southern Territories, Gabon, Gambia, Georgia, Germany, Ghana, Gibraltar, Greece, Greenland, Grenada, Guadeloupe, Guatemala, Guernsey, Guinea, Guinea-Bissau, Guyana, Haiti, Heard and Mc Donald Islands, Holy See (Vatican City State), Honduras, Hong Kong, Hungary, Iceland, India, Indonesia, Ireland, Isle of Man, Israel, Italy, Jamaica, Japan, Jersey, Jordan, Kazakhstan, Kenya, Kiribati, Korea (South), Kuwait, Kyrgyzstan, Laos, Latvia, Lebanon, Lesotho, Liberia, Liechtenstein, Lithuania, Luxembourg, Macau, Macedonia, Madagascar, Malawi, Malaysia, Maldives, Mali, Malta, Marshall Islands, Martinique, Mauritania, Mauritius, Mayotte, Mexico, Micronesia, Federated States o, Moldova, Republic of, Monaco, Mongolia, Montserrat, Morocco, Mozambique, Namibia, Nauru, Nepal, Netherlands, Netherlands Antilles, New Caledonia, New Zealand, Nicaragua, Niger, Nigeria, Niuev, Norfolk Island, Northern Ireland, Norway, Oman, Pakistan, Palau, Panama, Papua New Guinea, Paraguay, Peru, Philippines, Pitcairn, Poland, Portugal, Qatar, Reunion, Romania, Russian Federation, Rwanda, Saint Kitts and Nevis, Saint Lucia, Saint Vincent and the Grenadin, Samoa (Independent), San Marino, Sao Tome and Principe, Saudi Arabia, Senegal, Serbia, Seychelles, Sierra Leone, Slovakia, Slovenia, Solomon Islands, Somalia, South Africa, South Georgia and the South Sa, Spain, Sri Lanka, St. Helena, St. Pierre and Miquelon, Suriname, Svalbard and Jan Mayen Islands, Swaziland, Sweden, Switzerland, Taiwan, Tajikistan, Tanzania, Thailand, Togo, Tokelau, Tonga, Trinidad and Tobago, Tunisia, Turkey, Turkmenistan, Turks and Caicos Islands, Tuvalu, Uganda, Ukraine, United Arab Emirates, Uruguay, Uzbekistan, Vanuatu, Venezuela, Vietnam, Virgin Islands (British), Wallis and Futuna Islands, Western Sahara, Yemen, Zambia, Zimbabwe
Shipping Instructions

All shipments will be by regular first class mail (without tracking), unless the buyer requests and pays for other shipment methods.

Returns Accepted

Yes

Returns Policy

Return any item you are hot happy with; please notify me before returning the item. Please include a note with the returned items, telling me why you are returning them. A full refund will be made for any item returned for a good reason.
Listing viewed 3 times Listing watched by 0 users