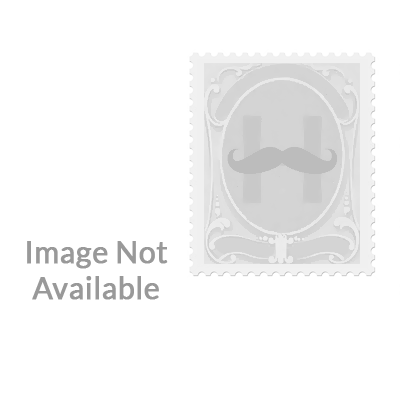 New South Wales Sc 92, SG 266 MNH.1891 ½p on 1p gray, large flaw in medallion
Large fault by Queen's chin. Australian States, New South Wales, Scott 92, SG 266, MNH. 1891 ½p on 1p gray QV, large flaw in medallion and border by Queen's chin, a spectacular variety, fresh, VLH, VF. We combine shipping - pay only one low shipping cha ... Read More
Item Specifics
Country

Australian States - New South Wales

Catalog Number

92

Stamp Type

General Issue

Condition

Mint (NH)

Stamp Format

Single

Year of Issue

1891
Item Description
Large fault by Queen's chin.
Australian States, New South Wales, Scott 92, SG 266, MNH. 1891 ½p on 1p gray QV, large flaw in medallion and border by Queen's chin, a spectacular variety, fresh, VLH, VF.
We combine shipping - pay only one low shipping charge per order.
Seller Information
Seller

Varisell (4058)

Registered Since

09/20/2007

Feedback

100%

Store
Offers History
There are no offers posted on this listing.
Sales History
The listing has not been sold.
Item Location

California, United States

Ships To

Worldwide
Returns Accepted

Yes

Returns Policy

Any purchased item may be returned within 30 days for immediate refund.
Public Questions
There are no messages posted.
Listing viewed 1 times Listing watched by 0 users