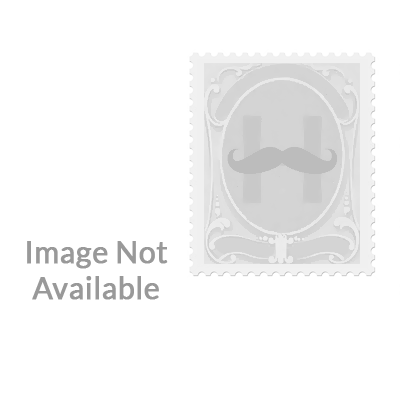 Scott/Prinz Pre-Cut Strips 215mm Long Stamp Mounts 215x55 #936 Black
$7.19 $7.99 Save 10%

Quantity: 46
|Br|Ookman Stamp Company & M Jaffe Duck Stamps Images Are Stock Photos Item #: 936 B Keep your stamps safe and protected from elements with Scott Mounts by Prinz. This set of pre-cut single mounts is for mounting 215mm (W) x 55mm (H) stamp strips whic ... Read More
|Br|Ookman Stamp Company & M Jaffe Duck Stamps

Images Are Stock Photos

Item #: 936 B

Keep your stamps safe and protected from elements with Scott Mounts by Prinz.
This set of pre-cut single mounts is for mounting 215mm (W) x 55mm (H) stamp strips which include the
U.S. Standard Plate Block (Normal Margins) as well as many others.
Sold as a package of (15) black mounts.

Note: You can also buy this stamp mount in Clear - #936 C

ABOUT US. We are a full retail and mail order stamp dealer located in Vancouver, Washington. We are open Monday through Friday from 8:30am to 5pm Pacific Standard Time.

COMBINED SHIPPING. If you want to save on shipping, please wait for us to send you a final invoice with all your purchases combined.

INTERNATIONAL BIDDERS. Please note that the amount paid may appear on the envelope. Any customs fees or charges are the responsibility of the buyer.

HANDLING TIME. Orders will normally ship within 1 day from receipt of payment. Orders on Friday 1:00 PM through Sunday will be shipped the following business day (Monday).

FEEDBACK & RETURNS. If you are not satisfied with your purchase please contact us and we will resolve the problem and answer any questions you may have.


Seller Information
Seller

mjaffe (2930)

Registered Since

10/03/2006

Feedback

100%

Store
Sales History
The listing has not been sold.
Item Location

Washington, United States

Ships To

Worldwide
Postage Calculator
Select Country

Zip/Post Code

Quantity
Item Weight

0 Lbs 0 oz

Returns Accepted

No
Listing viewed 8 times Listing watched by 0 users