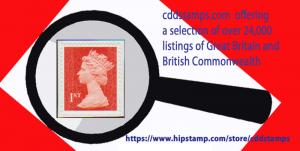 Commemorative Definitive Decimal Stamps: full & correct descriptions, sensible pricing 15,000+ GB; 20,000+ Brit Comm. Selling since 2001 when lived in Australia now living in Philippines. I am a Director of the IPDA and abide by their Code of Ethics
Search "Northern Rhodesia"
165 listings found. Showing results 1 to 96.