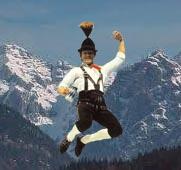 Worldwide Stamps at Reasonable Prices! APS member #209752. I accept "Pay Later", so just click the button in my listings and request it! Also, check out my "Filter by Stars" quality scores, noted in the "About Us" page! Link is at left.
What is with the "Stars" noted in some of my listings?
We all know that beauty is in the eye of the beholder. Philately has regional "standards" that professionals go by to professionally grade their stamps, and some have systems they trust more than others. Noernberg Stamps typically does not have stamps graded by "experts in the field", as most offerings are for more common and lower value stamps, and there is no sense in having such stamps graded unless they are truly exceptional. I, as the proprietor, also do not like claiming any given stamp is "F-VF", "Extra Fine" or other claim, as this can always be the source of an argument that, frankly, I don't care to participate in. 
However, I DO wish to be able to differentiate between stamps of higher and lesser quality in my store since I try to serve collectors of all different levels and interests. One man's trash could be another's treasure, say if it has the right cancel! Besides showing high quality scans and detailed descriptions of observed flaws, I am trying to provide further benefit by giving prospective buyers a means of targeting what they are most interested in so they don't need to churn through pages of things that don't interest them to find their proverbial diamonds in the rough.
To that end, I have created MY OWN Noernberg Stamps Quality Score, rating stamps from 0 Stars (Spacefiller) to 5 Stars (Near Perfect), with 3 Stars being pretty much a Normal, Reasonable Quality with only very minor flaws. 4's and certainly 5's are very difficult to achieve, particularly on older issues. My system works by individually scoring several attributes for each stamp, and taking the WORST score as the overall rating (hence it's very conservative). Per my own eye, I score: Paper Integrity/Quality, Perf or Die Cut Quality, Centering, Impression/Appearance, Cleanliness (front and back), Gum Condition (Unused Stamps), and Cancel Appearance (Used/CTO stamps). I make exceptions for things that are uniquely collectable, like precancels, perfins or EFOs. My scoring system will reflect what is typical for the issue, but value or scarcity is not considered. For instance, I could have a CTO from the DDR that scores a 5 since CTOs are typical for the issues, and if I had the unique British Guiana One-Cent Magenta in my store, I would likely give it 0 Stars!!! 
My entire inventory has not been scored as this is a new approach for me, but my new listings should reflect a score in the description (so it can be searched on). To search for a particular "Quality Range", start by clicking one of the customer searches below. These searches limit the quality level to a range you are comfortable with, and then you can search further by adding additional search terms to the HipStamp search field.
5 Stars | 4 Stars (or better) | 3 Stars (or better) | 2 Stars (or better) | Just exclude Spacefillers | See Spacefillers only
So, all though not an accepted "standard", this is simply meant to be a tool. You can gauge for yourself what stamps from each category (i.e. number of Stars) tend to look like, then filter accordingly. I will do my best to stay consistent with my interpretations.
I will soon try to post some clues as to my scoring criteria so you can calibrate to my scoring methods...
Here are some scenarios:
An otherwise perfect Unused modern stamp with a hinge mark would get it's quality score knocked down from a 5 to a 2 because of the hinge mark.
A MNH stamp from the 70's that looks rather blurry because the lithographed colors aren't well registered (but not enough to be an EFO) would be scored a 2 due to the misregistry.
An old 3-cent stamp with a modern non-contemporaneous cancel would be knocked down to a 2. A stamp with a pen or sharpie cancel would be scored a 0 (I hate those).
A beautiful old stamp with a tiny/light hinge thin (< 3mm) or tiny perf tear (< 2mm) would be knocked down to a 2, with larger faults a 1 or zero, depending on how severe.
An otherwise perfect stamp with erased (but still visible) pencil marking on the back would get a 3 due to back cleanliness. Heavier pencil, a 2.
For my own collection, I like 4's and 5's. 3's are tolerable. I try to replace 0's, 1's and 2's. But to each his own! If your eye and my eye don't align, then, well, sorry! It's my system! But I appreciate constructive feedback. I hope you find this tool beneficial!