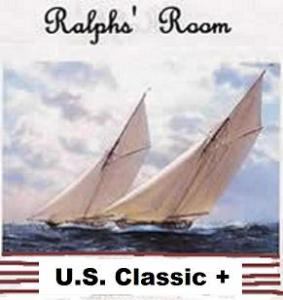 Welcome to Ralphsroom. Stamps will be added on a regular basis so please check back often. Back + other scans upon request. Questions answered A.S.A.P. Happy Hunting - A.P.S.#204812
All stamp items or combination of stamp items over $30.00 will be shipped domestically for Free. Purchases must be combined on a single invoice/payment to receive the proper shipping discounts.
Though usually not a problem, International buyers assume all shipping risk unless Registered Mail is Requested. 
Pay-Pal accepted. Money Order or Personal Check Preferred.
Take 5% off the total invoice if paying by Check or Money Order.
Your postage will be reimbursed with your order.
Mail To:
Ralph Huggler
2580 S. Hwy. A1A  - #92
Melbourne Beach, FL  32951