Browse Events
3 events found. Showing results 1 to 3.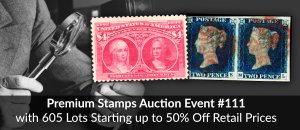 Ends from Tue @ 7pm EDT
This Event features premium stamps from a wide range of Sellers, with a focus on United States & GB, and with opening bids up to 50% off of retail prices.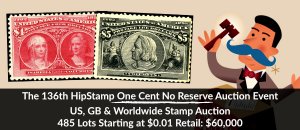 Ends from Thu @ 7pm EDT
Featuring Over $60,000 in Retail of Stamps, with a focus on US and Worldwide. All Lots start at just 1¢ with No Reserve!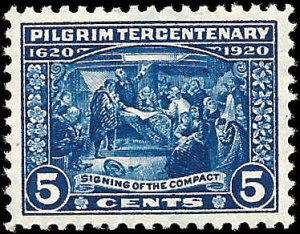 Ends from Today @ 8pm EDT
Exceptionally well-centered batch... from the mint 498-550's thru the Forevers. Many XF or better stamps throughout. Also included are several stamps for the budge-conscious. Something for everyone