Browse More Items in this Event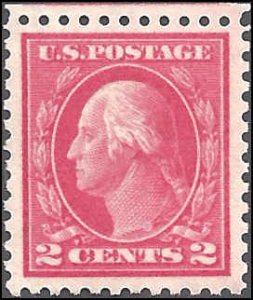 Ends from Mon @ 7pm EST
Some really nice stamps from US 423-461. Then a bunch of Plate Blocks from 772-802 and C7-C50. Ending with Panes and Booklet Panes from 3000-3199.
3011a Mint,OG,NH... Booklet Pane... SCV $19.00
$12.75

Seller:
bobg64316431 (46154)
Time Left: 1 day, 4h
Current Bid: $12.75 Bids: 0
Item Specifics
Country

United States

Catalog Number

3011a

Stamp Type

General Issue

Condition

Mint (NH)

Stamp Format

Multiple

Year of Issue

1995
Item Description
No hidden flaws detected
Seller Information
Seller

bobg64316431 (46154)

Registered Since

07/05/2009

Feedback

100%

Store
Item Location

Idaho, United States

Ships To

United States
Shipping Instructions

For most listings: $1.00 anywhere in the U.S. I do not accept responsibility for uninsured mail, For a price quote, contact me prior to paying for your purchases.

Returns Accepted

Yes

Returns Policy

Returns allowed up to 7 days from date of receipt for a full refund plus return postage for any stamp not as described.
Listing viewed 1 times Listing watched by 0 users