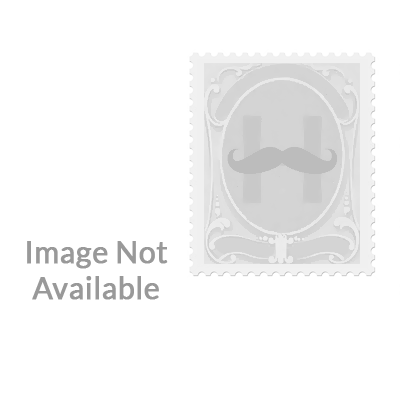 This lot offered on hipstamp by EverGreene Stamps, Auburn, Washington, Tim Greene. Some notes about how I do business....My objective in selling stamps online is to get good stamps to my customers at the lowest possible cost.--> My prices as a percentage ... Read More
Item Specifics
Country

Tete

Catalog Number

30

Stamp Type

General Issue

Condition

Unused

Stamp Format

Single
Item Description
This lot offered on hipstamp by EverGreene Stamps, Auburn, Washington, Tim Greene. Some notes about how I do business....My objective in selling stamps online is to get good stamps to my customers at the lowest possible cost.--> My prices as a percentage of catalog value are lower than nearly any other online seller.-->Shipping is free for orders over $20 ($30 for overseas).--> Shipping is by regular first class mail, without tracking or protection against loss, unless the customer requests and pays for special handling. (See below for more information)--> A large majority of my listings are without scans; it's simply not practical to make scans for every item I list. Effective June 2017, I only provide scans for small items with prices $10 or more. You are welcome to request scans of the items you are interested in if there are only a few. And any item you buy that you are not happy with can be returned for a full refund. So if you order a large number of items, then instead of asking me to make scans of all of them before ordering, simply place the order, and you can return any stamps you are not happy with. On the other hand, if you require that every stamp in your collection be superb, then go to a dealer, look at the stamp, and pay full catalog value or more for it. Although I occasionally overlook a fault with a stamp in making my listings, 99% of the stamps I list will be acceptable to 99% of collectors. Unless other arrangements are made between buyer and seller, all lots are shipped by regular first class mail, without tracking, and without protection against loss. I AM NOT RESPONSIBLE FOR LOST SHIPMENTS SENT BY REGULAR FIRST CLASS MAIL. If you want your shipment protected against loss, you must request and pay for the special handling. I have made thousands of shipments of lots since 1998 with only a handful of complaints from customers about not receiving their lots; and it is VERY RARE for this to happen for shipments within the United States. Any lot consisting of a single stamp or a small group of stamps can be returned for a full refund if you feel they are not as described in the listing, or if the listing did not include a scan and you are not happy with what you got. Accumulations and other large lots can only be returned under extreme circumstances -- as, for example, if I send you the wrong lot. Please contact me at before returning any lots. Overseas customers are responsible for any customs fees that might be incurred on shipments to their countries. Note that small lots will be shipped in regular letter-size envelopes and will most likely not have to go through customs. Tim Greene APS 140148
Seller Information
Seller

greenestamps (103397)

Registered Since

02/11/2010

Feedback

99.8%

Store
Sales History
The listing has not been sold.
Item Location

Washington, United States

Ships To

Worldwide
Shipping Instructions

All shipments will be by regular first class mail (without tracking), unless the buyer requests and pays for other shipment methods.

Returns Accepted

Yes

Returns Policy

Return any item you are hot happy with; please notify me before returning the item. Please include a note with the returned items, telling me why you are returning them. A full refund will be made for any item returned for a good reason.
Listing viewed 10 times Listing watched by 0 users