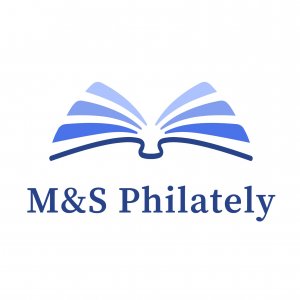 Matthews and Son (M&S) Philately was created by father and son philatelists, William and Nigel Matthews, who have shared a lifetime passion for all things relating to postal history.
Welcome to Matthews & Son (M&S) Philately
a small family enterprise based in Tunbridge Wells, Kent, England


We aim to be fair and reasonable in describing, pricing and shipping our lots. We hope you will be entirely satisfied with your purchase. However, in the unlikely event that you are not, we will endeavour to resolve any issues to your satisfaction via our HipStamp store.

Descriptions: Descriptions are based on best available knowledge and referenced to appropriate catalogued items where possible, such as Stanley Gibbons. All scanned images are of the actual items you receive.

Shipping: Orders exceeding a specified limit (as defined in the description) require postage with tracking ('Signed for' in UK or 'Tracked & Signed' for overseas) - please contact via online messaging before settling payment in such circumstances.

Returns: Returns will be accepted with a refund (excluding postage) within 30 days of purchase. Please ensure that you bid on the correct item and that you are happy with the clarity, centring and perforations as returns will not be accepted otherwise. Refunds only offered on items returned in the condition they were received.

Import Duties / Handling Fees: If you are outside the UK, then you may be liable for duties, taxes and charges issued by your local government. These charges are out of our control and are the buyer's responsibility.


Kind Regards,
Bill & Nigel Matthews


For further information about M&S Philately and associated philatelic services please visit our website.

www.mandsphilately.com                    admin@mandsphilately.com