Home
›
Chatter
Ted Talks Stamps! Loud and Clear!
Ted
------ I just watched your second installment of
Ted Talks Stamps
and thoroughly enjoyed it! I wanted to commend you on not only covering a pretty fascinating subject so well, but for the outstanding production values and clarity of the video!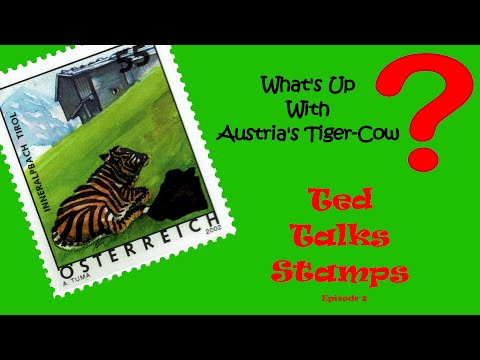 I'm so impressed - knowing how much goes into putting together a nine-minute video like that and having it look and sound so great! Those
Austrian overprints
, created by the stamp designer, are a very clever and unique twist on what is usually a staid endeavor with ho-hum results! I may actually start collecting
Tiger-Cows
as a topic!
I noticed a guitar behind you in your study -- did you perform the score as well?
Terrific!
( . . and I didn't fail to notice that at the
3:10
mark you were standing next to a plainly lettered book spine that read
SCREWBALL
!)
;o)
Well done, Ted!
I'm looking forward to more . . and I urge all friends of
Ted
, who we have known for years and appreciated his comments here, to check it out!